Rós
Occupation: scuba diving instructor and nursing student extraordinaire
Favourite teams: Celtics (basketball), Red Wings, Notre Dame, U of MI Wolverines
Position: Team Nurse, HB
Favourite colour: blue! no, yel - ahhhh!
Random Facts: collects autographed lithographs of Christopher Walken and believes in faeries.
Seán
Favourite colour: Godless commie Red
Occupation: Druid
Favourite teams: Mets, Celtic FC, Wizards, Nemo Rangers FC, Cork.
Random fact: once drank John Belushi under the table.
Position: GK/FB
Name: TJ
Occupation: Royal Food Taster
Favourite colour: Green, Blue and RED N BLACK
Favourite teams: NY Mets, Cork, Nemo Rangers, Sparta Praha, Celtic, KC Wiz
Random fact: Smells like peanut butter and beer.
Position: RFF
Name: Séamus
Occupation: nuclear physicist
Favourite colour: Slack
Favourite team: Subgenuis
Random fact: elbow is considered a dangerous weapon and he cannot take his elbow on airline flights.
Team Position: RFB
Click on thumbnails to see the full size image!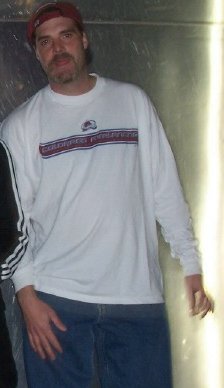 Name: Kevin
Favourite colour: blue suede
Occupation: Grocery Manager
Favourite team: Dolphins: see arm
Random fact: Isn't from this planet.
Position: LHB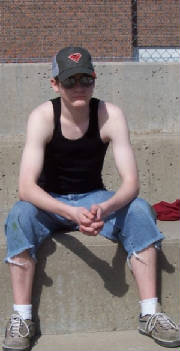 Daniel
Favourite colour: clear
Favourite Team: Justice League
Occupation: Drummer
Random fact: He's the tough guy with the heart of gold.
Position: GK